Latest pocophone Blogs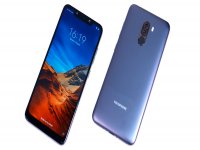 Xiaomi Pocophone Launched, the Third Xiaomi Sub-Brand
date: 2018-09-17
Xiaomi has been launching its smartphones under two sub-brands, Redmi and Mi. The Redmi sub-brand covers the budget phone lovers while the Mi sub-brand targets the high-end users with flagship level features and reasonable prices. Now, Xiao...
Xiaomi
,
Pocophone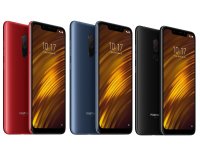 Xiaomi Pocophone F1, Is It Really The Cheapest Flagship
date: 2018-09-17
Xiaomi Pocophone F1 or Poco F1 is the first smartphone of the newly launched Pocophone sub-brand. It is offering some high-end features for easily affordable price. We've no doubt the Xiaomi Pocophone F1 is the cheapest device to get Sna...
Xiaomi
,
Pocophone