Common Moto G4 and G4+ issues and their solutions.
Tags >>
Motorola
,
Android
News By
:
Sajid Ayaz
January 25,2017
Since the market revival of the company, Motorola has provided the smartphones market with good durable phones. The Moto G series boasts the company's take on budget phones, the Moto G4 and G4+ phones provide some sweet features on top of the budget offer. Since their release over 6 months ago, the devices have had a fair share of glitches. With the recent update of Android 7.0 Nougat platform coming to the devices, many issues have been resolved automatically like extended battery life and many other minor bugs. Many still remain but they can be fixed easily. Here's a list of the known problems and their easy solutions.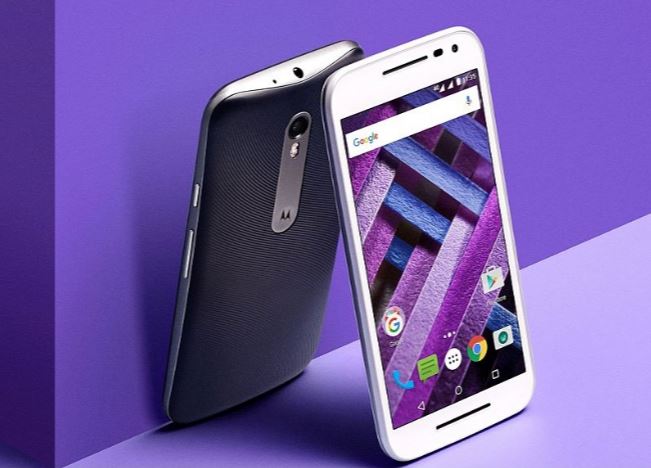 1. Yellow tinted display
A slightly yellow tinge to the display screen has been a very common issue. Coming from different manufacturers, it is possible that your device received an LCD that tilts towards the warmer scale of display temperature.
To get a better display output, you may consider switching display from standard mode to vibrant. To do so, go to Settings>Display>color mode and make your selection.
If this does not improve the output, you might want to head over to a service center to make sure there isn't any hardware problem.
2. Ghost touch during charging
Another reported issue is of random touches especially while the device is charging. Users have reported no input register by the touchscreen and random switching off of the display.
To tackle this problem, it is advised to use a different adapter or cable as the phone might be receiving charge input of more quantity than required especially if your charging socket is not properly grounded. The service centers have claimed that they have a solution to these ghost touches without interfering with the hardware. If you still face the problem even after taking the device to the service center, it is advised that you should get the device replaced.
3. Overheating
Device overheating during heavy usage like while gaming or heavy browsing have been reported many times. Almost all smartphones overheat when the CPU has to function at its peak. Motorola directly addressed the issue with the following pointers regarding the activity and possible ways to minimize heating;
1. Video recording; put the device in airplane mode/ Turn off stabilization.
2. Avoid turbo charger when room temperatures are high.
3. When watching videos or gaming, make sure you're not in a hot zone.
4. Avoid putting the phone under direct sunlight.
5. Hold off power intensive activities if the device is already hot. Let it cool down.
6. Remove the extra case to facilitate quicker cool down.
Though these solutions seem highly impractical, we'd still advise you to get the device replaced if it is overheating abnormally.
4. App crash and restart
Some users have reported random app crashes and device restarting. If you are facing this issue, we recommend booting into safe mode to check for any buggy applications. To do so, hold the Power button till you see the power off dialog. Press and tap the Power off button till you see the reboot to safe mode. Press OK to boot to safe mode.
Take note that once in safe mode, all third-party applications will be turned off and you will be able to see if the issue lies in the Operating Software itself. If the device does not reboot, it means there is a faulty app installed which needs to be removed.
If removing the application bears no result, a factory reset can be performed. Go to settings>Backup & reset, turn off Automatic restore and then tap Factory data reset>Reset phone. This should get the issue solved. If not, Visit the service center.
5. Short battery life
The Moto G4 and G4+ easily last a day on full charge out of the box. If you are facing an unusual battery drain, follow the steps;
1. Power intensive applications: Head to Settings>Battery to see a list of applications that might be eating the battery.
2. Turn on Battery saver mode: This mode enables you to get the most out of the battery.
3. Display settings: a lower brightness level of the screen and a shorter sleep interval will give a good boost to the battery life.
6. Bluetooth and Wi-Fi
Such networking problems are not limited to just the G series. If you face problems of this nature, the first thing to do is figure out where the issue lies and try using a different device to connect to the same network. If that does not help, try disconnecting and start from ground zero. From the Wifi settings, select Forget network. Reconnect with the same network. This works most of the times. If not, restart the router or reset the modem. Same goes with the bluetooth issue. Unpair an already paired device and reconnect. If this fails, head over to settings>Backup & reset>Network settings reset.
Every electronic device faces problems and glitches. Sometimes the issues are easily resolved while other times a more technical help is needed. Feel free to contact your service centers to ensure that you have the device working at optimal capacity.
---
---
Maqahmed , 2017-01-25 17:14:16 &nbsp Like : , DisLike : Comments : 0
---
---