Transfer Data from iOS to Android Using Google Drive
Tags >>
Android
,
iOS
News By
:
Maqsood Ahmed
January 27,2017
It is an embarrassing moment when you are moving from iOS to Android and fed up while moving your data from one device to the other, it might be more irritating for someone if he has not synchronized the data with cloud services. Transfer of data may include calendar entries, contacts or messages from iOS to Android. For the ease of users Google updated G-Drive with a backup option. This guide covers the solution to this problem provided that you have latest version of Google Drive.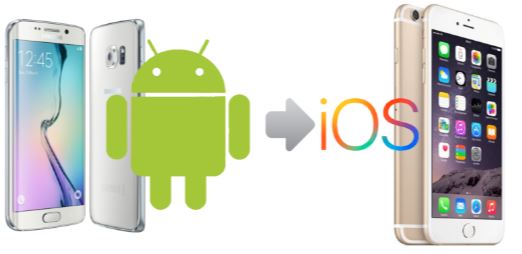 How to Backup your iPad or iPhone's Content on Google Drive
Download the Google Drive on your device, sign in with your google account.
Open Menu >> Settings then head up to "Backup" option and tap that.
You can select from "Photos, Videos, Calendar Events, Contacts" and more options which you want to synchronize with Google Drive. Google Drive will move data to their respective folders.
Process starts and time taken to complete depends upon the size of the data.
Backup option can be opt out any time you want by just tapping the blue "Stop Backup" button.
Now that the data has been moved to G-Drive, you have a free space of 15GB unless you pay for more. By now you can't sync messages. When you power on your Android device, and log in the apps the data backed up in G-Drive will be automatically restored to the respective folders.
Google mentioned the users not to turn on iMessages, doing so may hinder in SMS deliveries. Apple introduced an app Move to iOS to facilitate it's users to move the data back to iPhone. This app is for Android users to backup "images, videos, search bookmarks, messages, contacts, SMS history and email accounts."
Transfer Data from Android to iOS
As stated earlier Apple introduced Move to iOS (Launched with iOS 9 and working with iOS 10 too) app for Android users which transfers "browser bookmarks, contacts, SMS history, photos, videos, email accounts, calendar events, wallpaper, DRM-free songs and books". It is better to have backed up your data to Cloud or Desktop machine so that you may not suffer from losing data.
Users should install the apps on their Android with iOS versions available that are also available on Apple's App Store. Paid apps that you have in android with iOS supported versions are added to the wish list in Apple's App Store, so that the users may get apps like Facebook and Twitter to be with their friendsASAP.
Google has provided good stuff in this regard, you can go deep with Google to make your transfer of data as secure as possible.
We hope that you got some value with this article, and we will feel appreciated to have your feedback.
---
---
Maqahmed , 2017-01-27 14:59:25 &nbsp Like : , DisLike : Comments : 0
---
---