Oppo Reno 10X Zoom Camera Samples
Tags >>
Oppo
News By
:
Liam Hems
March 14,2019
Oppo is going to announce a new sub-brand called Reno which will launch on 10th April 2019. According to Weibo, the Oppo Reno will come with a 10X lossless zoom camera. And it is proved by the following camera samples which are taken from the wide camera with an overlay from the zoom camera, showing just how much of a difference it makes and posted on Weibo.
Read also: Oppo has announced Reno, a new product line
It is rumored that the Oppo Reno series would be a big thing. The company is saying that the device is under development and not revealing all the specs of the phone. But some specs are leaked which are may be correct. It is rumored that Reno will come in a 6.4-inch 1080p+ screen and is powered by a Snapdragon 710 chipset. It is expected to come in four colors, Purple, Pink, Green, and Black. It is rumored to come with a 48MP main sensor on the triple rear camera and a 16MP Selfie shooter.  There are also 2 other images which are rumored to be taken by Reno and it is also rumored that these images are unedited.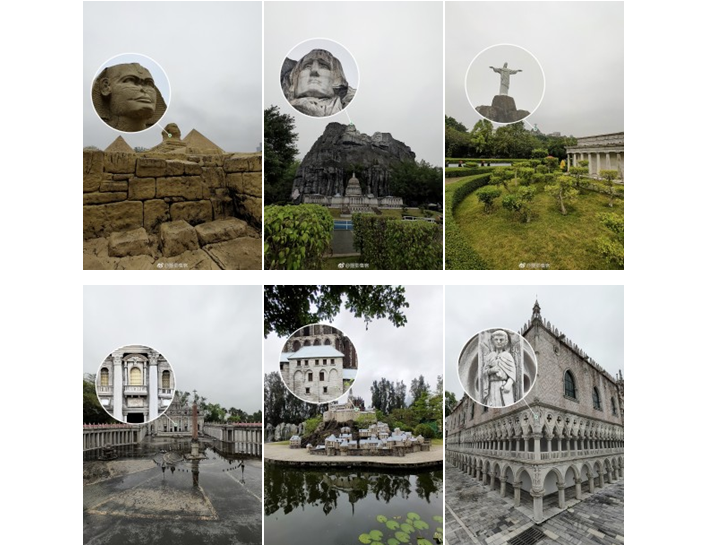 The 10x optical zoom uses a periscopic lens system. Although it seems the device has a triple camera setup but in reality, there are just two visible sensors; a 48MP main + wide-angle camera, both with OIS. The third lens is a prism; hence the shape is not round like the others. Light travels through the prism where it meets about five lenses before hitting the image sensor. The camera interface comes with a slider which changes the zoom level as it slides up.
Check also: Oppo Smartphone Prices
---
---
Maqahmed , 2019-03-14 14:45:28 &nbsp Like : , DisLike : Comments : 0
---
---