Google Launches Duo Video Calling app for iOS and Android Users
Tags >>
Google
,
Google Duo
,
Android
,
iOS
News By
:
Maqsood Ahmed
August 26,2016
Three months ago at an I/O developer conference, Google announced 'Google Duo' app- easy video calling app for iOS and Android devices. Finally the company has launched the app and it is available in iStore and Play Store for users.
The app is available for only smartphones, the latest app is able to make video call in a simplest way. The app is the straight foe of Apple's Face Time and it is one to one video chat app and more comprehensive than Skype or Hangout.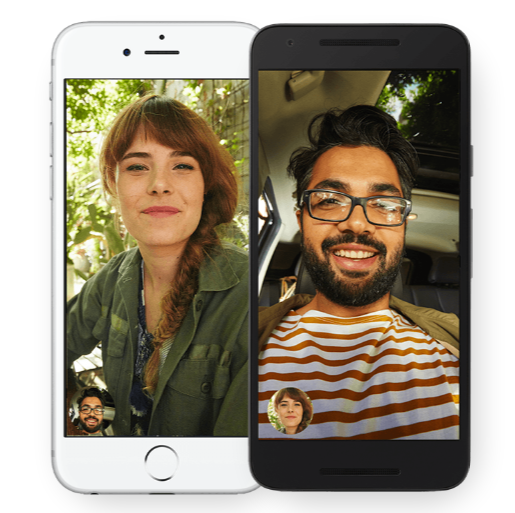 Google's group manager for communications, Amit Fulay says that, "Users are unwilling to video call because they don't know if the other person is on the correct network, the right device or it's a good time to call. We've tried to remove all that resistance and make it feel like an invite, not an disruption when someone calls you.
"Duo is all about ease and quality. It's all about video calling. There are no trappings, no knobs or dials regulate, it just works."
You can effortlessly switch between Wi-Fi and mobile broadband without disconnecting the call. The app provides Knock Knock live nosh of the caller before the receiver picks up as the phone rings and has a one-tap call button to jump straight into a video call.
The app doesn't need a Google account to login, as an alternative it asks users to register through their phone number. Users can find and add other users by their numbers rather than Gmail address. The app relies on only user's phone number instead of a new user ID or pin. It follows a trend established by the likes of the Facebook's WhatsApp.
Fulay stated: "The probability of you having your close friends and family's phone digit is a lot superior than having a specific account, so using the phone number makes it easier."
Now you can use the Facebook messenger app by using only phone number instead of creating a complete Facebook account. It also allows user to make voice, video call and chat with other users via their phone numbers.
---
---
Maqahmed , 2016-08-26 05:59:56 &nbsp Like : , DisLike : Comments : 0
---
---