Best Video Editing Apps for iPhone & iPad
Tags >>
iPhone
,
iPad
,
Apps
News By
:
Maqsood Ahmed
September 20,2017
If you are good at trimming your videos then it will be a good addition to your information to know how to create a short movie by combining videos, music or photos on your device. We have devised a list of the best and free apps to edit your videos, these apps will make the complicated task an easy job. Some apps will give a good control to you over your videos, whereas others take your videos and transform your videos into a worth sharing art.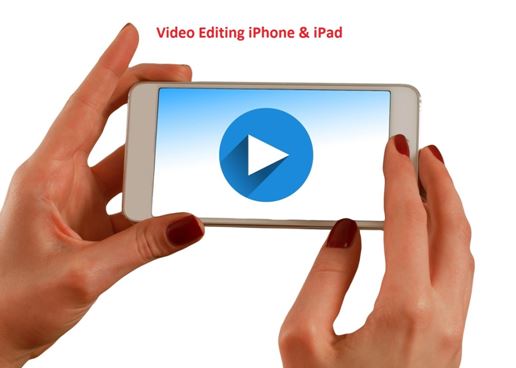 Splice lets you import files from other accounts like Facebook, Google, Dropbox and GoPro Plus. The app lets you choose the sound track or select from iTunes Library with well arranged in 13 genres (Reggae, Pop and Rock) with the options to change the background color, photo duration and transitions.
The only disadvantage of Splice is that it adds a promotional screen to your video but you can remove it using the default photos app on your iPhone.
iMovie is the default video editing app, which can be discouraging when you use it for the first time but it gets easy when you become familiar with the interface. It gives the option to select your video from iCloud Drive or from your device; edit it and make it like a Hollywood Trailer. There are the best editing tools inside the app which include filters, change the themes and amazing transitions. The app is free for all the users who purchase an iPhone.
Adobe Premiere Clip which is free can be used with an Adobe ID but it's very easy to create and ID. The media files can be selected from your own device, DropBox account or within Adobe's own Creative Cloud accounts or Lightroom.
You can rely on the app to create your video automatically which combine your media files and turn it into a ready-made art but doing manually is more fun. Moreover, the app lets you to change the highlights, shadows, modify playback speed, video's exposure and duplicate clips on your timeline.
Magisto Video Editor & Movie Maker
The app do the heavy editing for its valuable users, you only have to select your media files and select a genre according to your taste, the app will let you choose the track of your choice, now let the app do its work. Time limit of your video needs to be specified and if the video's length increases 1 minute then you will have to purchase the Premium Version ($4.99 per month).
When you open the app first time then you need to select the mode (portrait, square or landscape). On the editing side, the features are normal as usual but with 4 more tools i.e. duplicate, transition effects, remove it or edit the clip.
You are restricted to download the 720p version of your media file but to unlock 1080p version you will have to rate the app.
There is a watermark in the right bottom of your file which is small but prominent and you have to pay $5.99 to remove this.
The Last but not Least is Quick (free), and the name suggests that it quickly converts your media files into a worth sharing art, therefore, separating itself from Splice. After importing the files you can select the theme of your choice and each theme contains its default soundtracks. Moreover, you can select a track from your device. After doing the stuff tap the save button to download your file or share it with your social circle.
We will feel appreciated if you drop a comment line below…
---
---
Maqahmed , 2017-09-20 07:56:39 &nbsp Like : , DisLike : Comments : 0
---
---