All you need to know about Shatter Shield Display
Tags >>
Motorola Droid Turbo 2
Recently Motorola made the powerful appearance in the USA and launched their two smartphones Moto Droid Maxx 2 and Moto Droid Turbo 2. They both are the modest versions of previously launched handsets and come with many good changes but the changes are not enough for Motorola and they wanted to do something beyond the imagination and for competing for the biggest rivals like Apple they need to launch something powerful and for achieving the target they introduced the new innovation named "Shatter-Shield Display."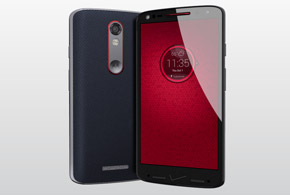 Here we are going to see how the Shatter-Shield display made and how it works in details.
According to Motorola, the Shatter-Shield display is made in the fashion of lamination and has five layers put together giving an unbreakable quality. Apparently it looks workable and a practical solution. The outer layer has a very hard coating in order to protect against dents and scratch marks or even abrasion over long usage time. Under this protective layer, there is an interior lens which again is a protective measure and highly transparent and would not allow the shield to break.
The third layer is dual touch layer present under the lens. It is a protective measure and precautionary spare provision for touch screen performance if the primary screen is damaged the secondary touch sensitive layer should perform the same functions.
The fourth layer is a flexible 5.4-inch AMOLED quad HD display which resists against shocks because of its absorbent ability and also providing excellent and vivid display quality and provides the clear visibility in all types of light conditions. The fifth and last layer of the smartphone is its inflexible aluminum chassis that provides strength and integrity to house the entire mechanism of Shatter-Shield technology.
---
---
Maqahmed , 2015-12-23 05:41:24 &nbsp Like : 0 , DisLike : 0 Comments : 0
---
---