5 Best Translating Apps for Mobile Users [Online & Offline]
Tags >>
Mobiles Apps
News By
:
Maqsood Ahmed
February 2,2017
Whether you are going on a business trip or a vacation and you are visiting such a country that you are not a native speaker of the language spoken there. You may get in trouble while asking for bathroom or for directions on a street, it gets hard for you and the second person to whom you are taking with. Handy book or dictionary with common phrases may be helpful but it takes much time. So, we have devised a list of best translating apps which most app store contains which give the facility of simple dictionary to voice recognition software.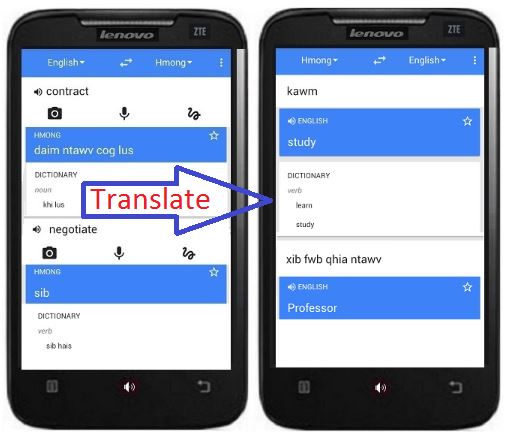 Google Translate
Supports more than 60 languages, available offline (after downloading language packs between 150 and 300 MB sizes), different input methods and a SMS translator.
Select input and output languages and enter desired text, easy to switch input and output languages.
Additional features include handwriting, voice recognition and OCR (which translates text from a picture), OCR is not for the photos already in device's gallery.
Supports both Android and iOS.
Bing Translator
Made by Microsoftand can translate into 43 languages, user friendly interface, able to recognize input language automatically, available offline (dictionary size is 30 to 40 MB).
Supports three input methods: keyboard, camera and voice. Camera translator is better than other apps because it doesn't send photo to the server rather it directly translates.
Only available for Windows Phone users at official store.
iTranslate
iTranslate supports over 60 languages and it's one of the best apps of its kind, iTranslate is also an award winning app.
Similar to Siri, when iTranslate is launched there are two circular microphones to choose input and output of languages. Click on the "Options" button on the left of the screen to set the desired language.
Translation is shown as text and in the case of wrong phrase by app the mistake can be corrected by tapping the screen where the mistake is.
iTranslate facilitates it's users by enabling to share the translation over Facebook, Twitter, SMS and email.
The application supports iPhone and iPad, the voice recognition is not free which costs around $2.99.
Navita Translator
Navita Translatoris an award winning app which is capable of translation in over 50 languages, you can choose from Portuguese, English or Spanish interface to translate words using Bing's or Google's services.
With an easy to use interface it can translate and speak phrases and words directly from SMS, emails or browsers.
Navita Translator is capable to speak in Spanish, Russian, French, Italian, English, German or Portuguese.
Translated words can be shared on Twitter, e-mail, memo, SMS or pin.
The application is only available to Blackberry users for free, but you will have to pay $5.99 to eradicate ads.
Jibbigo
Jibbigo is a speech translator which supports 21 languages, out of which only dozen have speech feature enabled and others translations are shown as text.
Free for online use but for offline every translator has to be purchased starting from $2.99.
This app is available for Android and iOS users.
Similar Applications Which You Might Like…
Voice Translate Pro (Cost: $0.99 Availability: iPhone, iPad, iPod).
Tourist Language Learn & Speak (Availability: Android).
SayHi Translate (Cost: $0.99 Availability: iPhone, iPad).
Lonely Planet Offline Translator(Cost: $4.99 Availability: iPhone, iPad, iPod).
Trippo Mondo Voice Translator(Availability: Google Play Store).
---
---
Maqahmed , 2017-02-02 18:13:27 &nbsp Like : , DisLike : Comments : 0
---
---